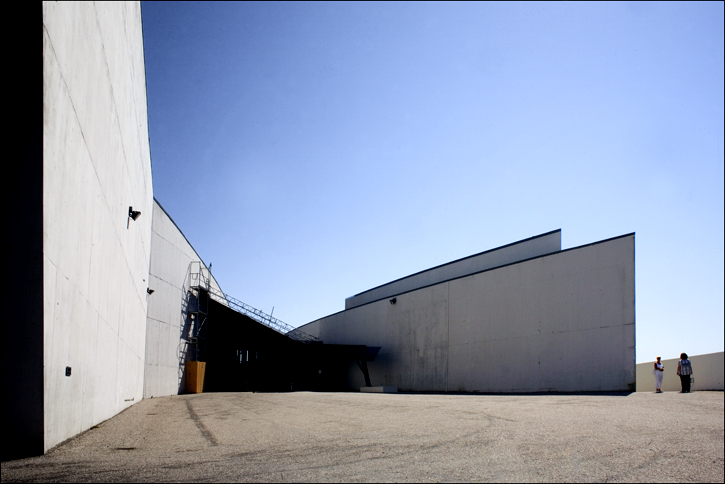 Det var förbjudet att fotografera inomhus så jag tog den här.

Nordiska Stämningar på Arken – min artikel om utställningen finns här.
"Anyway, I love situations in which I have no choice but to fail" skriver den finske fotografen Jari Silomäki med vit penna på en av bilderna från serien My weather diary. Han var representerad på Nordiska stämningar med bilder som han hade satt upp med häftstift från just den serien. Nyss besökte jag hans hemsida och blev än mer förälskad, hans bildvärld är charmig och poetisk.