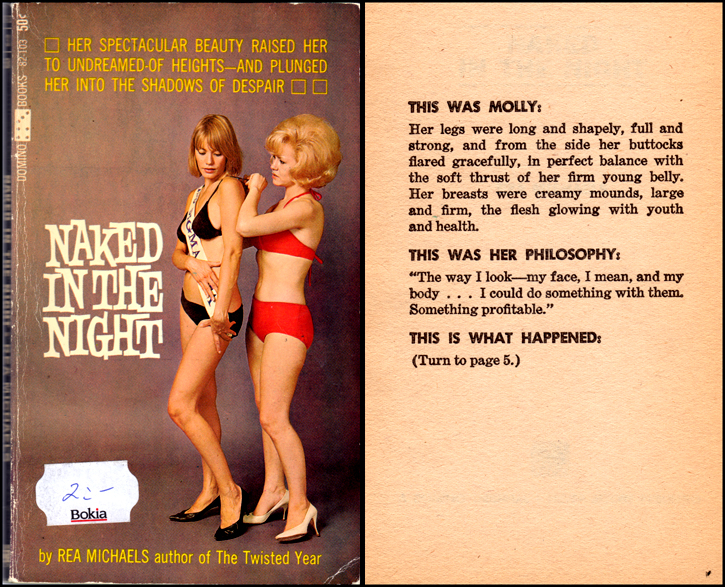 Jag köper gamla pockets för att omslagsbilderna är fina.
Naked In The Night gavs ut år 1965. Nakenhet på bild har förändrats, kanske finns den inte längre? Naket nu är tränat, solbränt och retuscherat = nakenuniform. Väninnan knyter Mollys bikiniöverdel, jag tycker de är vackra.
Her buttocks flared gracefully. Jag har tankar på att härma en historia, en boks dramaturgiska händelseförlopp från t. ex. en Harlequin-roman eller den här utifrån hur storyn beskrivs på baksidan av boken. Men – min novell skulle skrivas i seriös stil, i den ton som till exempel Herman Hesse, James Joyce eller Maguerite Duras skrev i. Vilka ord skulle Hesse rört sig med för att beskriva det här; It started in college, where she drove every male on the campus crazy with yearning and played them like fish on a line. But beeing queen of a masculine harem wasn't enough to satisfy her. She couldn't predict the pit into which she was plunging?